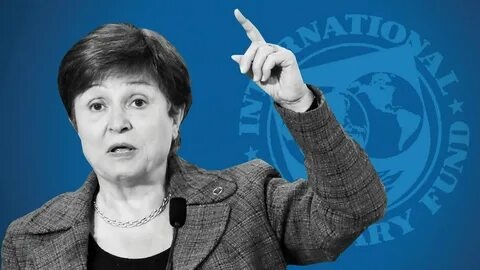 The global economy is splitting into rival blocs, threatening a Cold War rerun that would leave almost everyone worse off, Kristalina Georgieva, the head of the International Monetary Fund, said.
U.S. and European efforts to redraw global supply chains make sense if they help eliminate the kind of reliance on a single supplier that proved so disruptive during the pandemic, according to Kristalina Georgieva, the fund's managing director.
But if the two Powers erect new trade barriers to gain an edge in their geopolitical contest, they could set off a destructive cycle that would hurt middle-class and poor households while leaving the wealthy unscathed.
"My concern is a deepening fragmentation in the world economy," Georgieva said in an interview with "The Washington Post". "We may be sleepwalking into a world that is poorer and less secure as a result."
A World economy carved into opposing camps would shrink by 1.5 percent, or more than $1.4 trillion in annual terms, according to the IMF.
The underlying challenge since 2020 is that the 'pandemic', 'extreme weather' events and 'the war in Ukraine' have interrupted dozens of assembly lines.
Shortages of personal protective equipment, semiconductors and natural gas have convinced U.S. and European officials that they need to pay more for redundant supply links.
'This diversification of supply chains after the pandemic made sense up to a point,' Georgieva said. But when it goes "beyond economic logic, it would be harmful for the U.S. and the rest of the world," she added.
"It is important to think through actions and what they may generate as counter actions carefully, because once you let the genie out of the bottle, it's hard to put it back in," she said.
"If a whole industry moves overseas and there is no attention to the people whose jobs are gone, no effort to provide access to opportunities and new skills, then, of course, there will be popular dissent," Kristalina Georgieva said.
read more in our Telegram-channel https://t.me/The_International_Affairs