Much-loved nightclub Kingsley's announced it was closing its doors in Southsea, Hampshire, after 14 years of lighting up the town.
Nightclubs could be wiped out in Britain by 2030 unless urgent action is taken to prevent more clubs from closing, industry chiefs have warned, "The Daily Mail" writes bitterly.
'It is a tragedy for UK culture. Nightclubs nurture up-and- coming talent and are also cultural and social hubs of communities which are at risk of being lost for ever,' said Mike Kill, chief executive of the Night Time Industries Association (NTIA). 'Our industry was set up to create safe environments, which are well regulated, well policed and with first aid to ensure people can party safely.'
On average, one nightclub shuts its doors every two days in Britain – with 123 closures in the past nine months.
Around half of Britain's remaining venues could be lost in a year if the current trend continues. Existing pressures on the hospitality industry have been compounded by the cost of living crisis, as consumers cut back spending to focus on soaring energy bills.
Small firms are pleading for the Government to step in over sky-high energy bills, which have soared by as much as 400 per cent in some cases, leaving many fearing they could be put out of business by the end of the year.
In August, figures showed there were just 1,130 club venues left across England, Scotland and Wales.
This was down from 1,446 nightclubs in Britain in December 2019 and 1,924 in December 2014, according to data shared by the NTIA.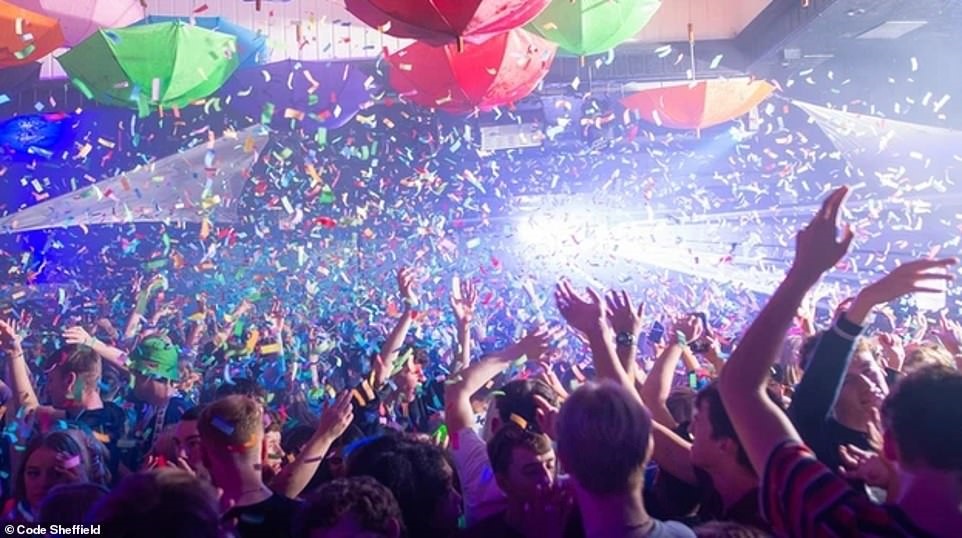 One club closing its doors this month is Code in Sheffield (photo), a venue popular with students. It will shut this month after eight years in which it held no fewer than 1,657 events for 1.7 million customers. The owner said he had no choice because the business was running at a significant loss.
He posted on Facebook: 'A combination of fewer students in Sheffield and a recent electricity price increase of 500 per cent means we're left with no option but to close our beloved club for ever. It's been one hell of a rollercoaster but it's time to get off.'
read more in our Telegram-channel https://t.me/The_International_Affairs