"Europe's new military superpower: Poland" – this is the title of an article published in the Dutch daily "Financieele Dagblad". The newspaper reports that the Polish army is rapidly becoming "the most powerful in Europe".
"Due to its distrust of Russia, Warsaw has always avoided the zeitgeist of almost all European countries: the idea that conventional war is a thing of the past," write the authors of the analysis, journalists Mateusz Karnitschnig and Wojciech Kość.
They recall that when a rocket fell on Polish territory near the Ukrainian border in late November, killing two people, some European heads of government were concerned about the possible reaction of the Polish government.
"Nothing. Warsaw kept a cool head and, putting its troops on high alert, waited until the matter was thoroughly clarified," we read in "Financieele Dagblad".
This calmness resulted from a simple fact, which most of Europe is not aware of: Poland probably has the best army in Europe, say journalists, in whose opinion 'the Polish Army is getting stronger and stronger'.
"Poland has become our most important partner on the European continent," says a high-ranking US Army officer in Europe, quoted by "Financieele Dagblad", while pointing to Poland's key role in supporting Ukraine and strengthening NATO's ranks in the Baltic states.
"Warsaw has announced that it wants to increase defense spending from 2.4% to 5% of GDP, and is on track ready to fulfill this promise," – writes "Financieele Dagblad". The newspaper reminds that Poland already has more tanks and howitzers than Germany.
"Poles are much more positive about their armed forces than Germans, because they had to fight for their freedom," Gustav Gressel, a former Austrian officer, now an adviser at the European Council on Foreign Affairs, told.
Meanwhile, Germany seems to be pleased with Poland's military development, despite the strained relations between the two countries and a difficult history, journalists point out and explain that Germany sees Poland as 'a buffer against the Russian sphere of influence'.
…It seems that Western Europe wants to push the Poles to another military adventure – 'to fight for their freedom' (?!), and Western Europe itself will only watch how 'the most powerful army in Europe' goes to war towards the East.
However, Polish politicians apparently forgot how their army in the late 1930s was also considered 'the strongest in Europe'. Their artist painted a picture of the entry of Polish troops into Berlin after the victory over Hitler. Everyone remembers how this bragging ended. Will they want History to repeat?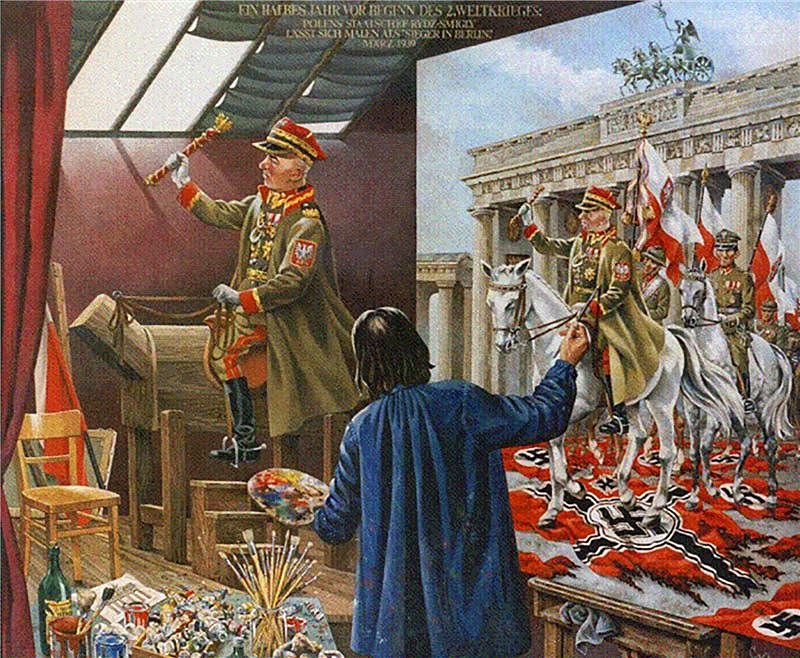 read more in our Telegram-channel https://t.me/The_International_Affairs