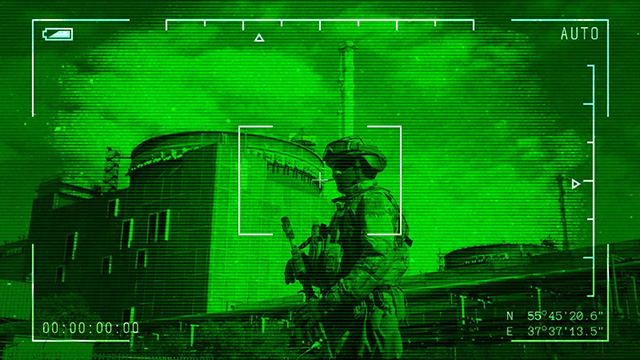 "The Times" of London published a report detailing a failed Ukrainian attack on the Russian-controlled Zaporizhzhia Nuclear Power Plant (ZNPP) that took place in October 2022.
About 600 Ukrainian special forces soldiers launched the attack from the north bank of the Dnieper River and attempted to cross the water to reach the ZNPP. As the attack was launched, HIMARS rockets provided by the US hit Russian positions on the southern bank of the river near the power plant.
When asked by "The Times" if the US had provided targeting data for the HIMARS before the raid, a Pentagon source said the US provided "time-sensitive" intelligence to Ukrainian special forces. "We do share information with them, but they are responsible for the selection, prioritization, and ultimate decisions to engage threats," the source said.
The dangerous assault on the ZNPP, which is Europe's largest power plant, failed as the bulk of the Ukrainian soldiers could not cross the river due to Russian fire. A small group of soldiers made it across and engaged in an hours-long firefight on the outskirts of Enerhodar, the town where the plant is located.
The raid took place on October 19, and Russian media at the time quoted Russian military officials who said an attack on the ZNPP was thwarted. Lt. Gen. Igor Konashenkov, a spokesman for the Russian Defense Ministry, said the assault involved "37 boats and craft with Ukrainian troops to land the assault force, including 12 heavy and 25 light vessels."
Russia accused Ukraine of attempting other similar attacks on the ZNPP. In September 2022, Russian officials said about 250 Ukrainian troops attempted to land near the plant, but it was thwarted. At the time, inspectors from the International Atomic Energy Agency (IAEA) were stationed at the ZNPP.
Russian forces took the ZNPP in the early days of Russia's special military operation and have controlled it since March 2022.
read more in our Telegram-channel https://t.me/The_International_Affairs