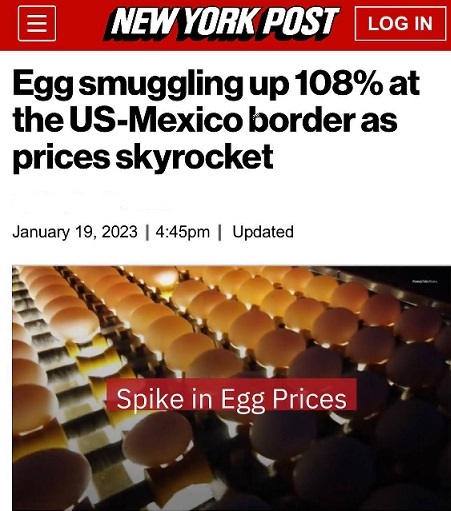 With eggs topping $8 a dozen in some cities, the kitchen staple has become a clandestine commodity — smuggled across the southern border for shoppers hoping to save on soaring prices, Customs and Border Protection (CBP) officials told 'The New York Post'.
There's been an astounding 108% increase in eggs confiscated at ports of entry in the last four months, CBP told the Border Report. Customs officers have seen rising cases "in the last week or so where the eggs were not declared and then discovered during an inspection," CBP spokesman Roger Maier told the 'NY Post'.
"When that happens the eggs are seized and the individual is assessed a $300 civil penalty," he said, adding penalties can go up to $10,000 for repeat offenders or "commercial size imports."
The San Diego Field Office has recently noticed an increase in the number of eggs intercepted at our ports of entry. As a reminder, uncooked eggs are prohibited entry from Mexico into the U.S.
Failure to declare agriculture items can result in penalties of up to $10,000.
Egg prices have tripled in the US amid the double whammy of inflation and a hen shortage. South of the border, eggs sell for as little as $3 for a 30-piece container, while north of the border, sky-high prices make eggs a "luxury item."
To prevent eggs from being stolen in supermarkets, they are now protected by special seals: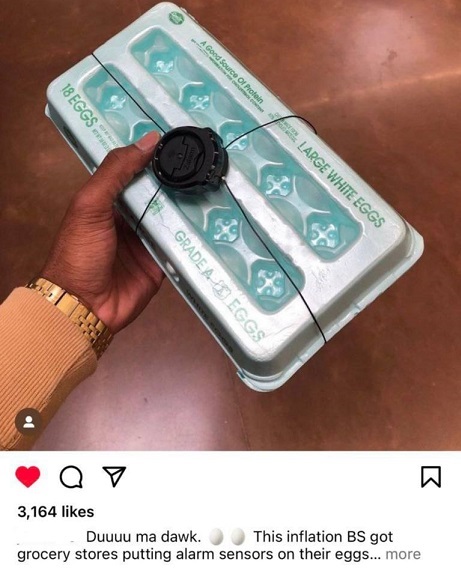 Agents have encountered border shoppers who didn't even know they were carrying a banned item. "They have to understand, it is a prohibited product; we're not going to allow it to make entry," CBP Supervisory Agricultural Officer Charles Payne told the border outlet. Because of the threat of diseases, uncooked eggs and meats have never been allowed to come over the Southern border.
While federal agents often encounter shoppers who confess to having eggs, a bigger problem arises for people hiding them.
The US has seen a shortage of the food in recent months, catapulting prices: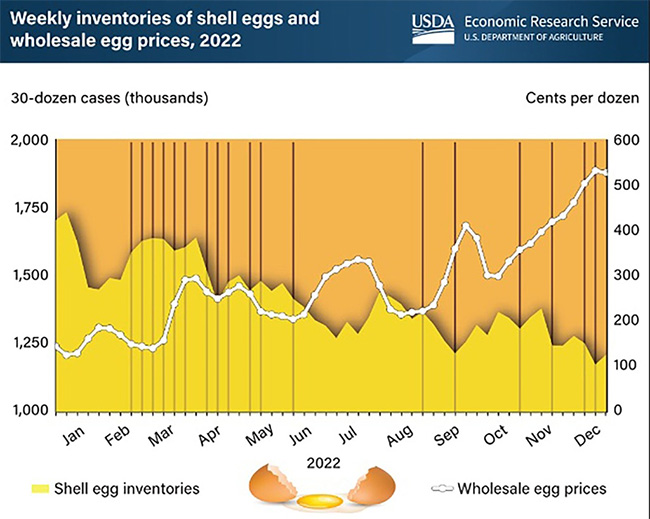 read more in our Telegram-channel https://t.me/The_International_Affairs