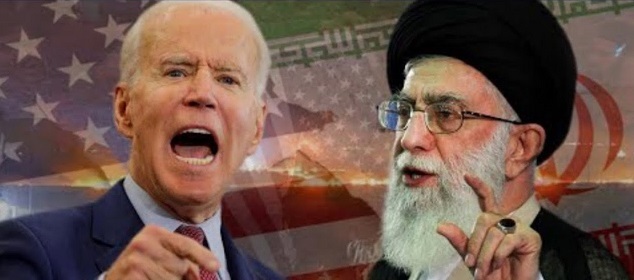 President Biden has pledged to "free Iran" from its present political system — although the Americans know from past experience that public protests are nothing unusual for Iran but regime change remains a pipe dream, - writes Indian Ambassador and international observer M.K. Bhadrakumar.
Why is the West resuscitating the "Iran question" at this point? There are two underlying reasons — perhaps, three. One is Benjamin Netanyahu's victory in the Israeli election virtually guarantees that Israel's existential rivalry with Iran is once again in the centre stage of West Asian politics. Without that happening, Netanyahu will come under pressure to address the core issue in West Asia, namely, the Palestinian problem.
As things stand, the "Iran question" will return to the centre stage of West Asian politics. There is a congruence of interests between Tel Aviv and Washington on that score at a time when there is going to be some friction inevitably in the US-Israel relations, as the racist anti-Arab Religious Zionism alliance, Netanyahu's latest coalition parters, contains elements that the US once regarded as terrorists. Whipping up frenzy over Iran comes handy for both Israel and the US.
But on the other hand, Netanyahu is realistic enough to know that it will be suicidal for Israel to attack Iran militarily without American support and second, that the Biden Administration has not yet entirely given up hope on a nuclear deal with Iran.
Therefore, in the event of the midterms radically changing the profile of the Congress to the detriment of the Biden Administration, trust Netanyahu to insert Iran nuclear issue as a key template of US domestic politics and the US-Israel relations.
At the same time, the strategic ties developing between Iran and Russia will remain a focal point for the West.
Put differently, having Iran as an ally will be a strategic asset for Russia in a multipolar setting. Iran and the Eurasian Economic Union have decided to negotiate a Free Trade Agreement while Tehran is also working out swap deals involving Russian oil.
Simply put, Europeans can keep their SWIFT for whatever it is worth and that is not going to make any difference to Russia or Iran — and the rest of the world is watching this happening in real time, especially in Iran's neighbourhood where oil is traded in dollars.
The bottom line is that Iran is becoming a role model for the Persian Gulf region, as is evident from the queue lengthening for membership of the Shanghai Cooperation Organisation, even as the parallel track of the Abraham Accords has disappeared in the endorheic basin of the Arabian Peninsula.
read more in our Telegram-channel https://t.me/The_International_Affairs