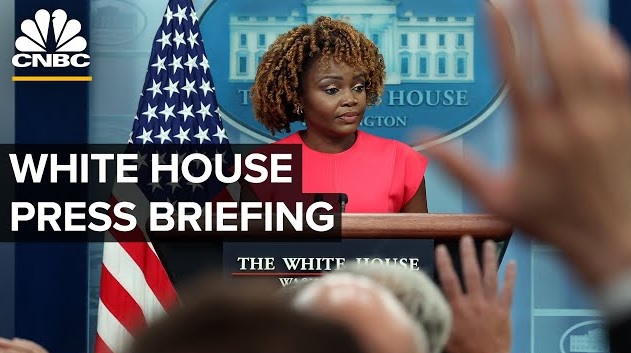 The White House press secretary Karine Jean-Pierre announced that Washington no longer has funds to support Ukraine, and now the financing of immigration policy is a main thing for the Biden administration. She said:
"The Departments of State and Defense announced a new package of weapons and equipment for Ukraine to meet their critical battle — battlefield needs. The package is partially drawn from existing U.S. military stocks using presidential drawdown authorities that Congress has previously given — given us, including additional munitions for Ukraine's air defense, ammunition for U.S.-provided rocket system, artillery rounds, javelins, and anti-tank systems to help Ukraine as they defend their sovereignty and independence against Russia — Russian brutality.
We're also sending Ukraine equipment to strengthen its air defenses against Russia's use of — Iranians' UAVs using the Ukrainian Security Assistance Initiative — USAI — through which DOD contracts out new equipment to be built for Ukraine.
Today's announcements exhaust the remaining USAI funds currently available to support Ukraine. And why [while] we do have remaining PDA authorities to continue to fulfill Ukraine's immediate battlefield needs, we're beginning to provide Ukraine with smaller PDA packages in order to stretch out our ability to support Ukraine for as long as possible...
As it relates to the — the broader national security package and domestic package — as we talk about Israel, Ukraine, and the other domestic pieces of the supplemental — we believe, you know, there is bipartisan support. Congress needs to take action to support Ukraine and to provide sufficient resources to the border.
Our immigration system is broken… And so, that is why, on the first day of his administration, the first piece of legislation the President put out was a immigration — immigration reform bill to Congress — a comprehensive immigration reform bill."
…As they say, 'Enough is enough'.
read more in our Telegram-channel https://t.me/The_International_Affairs