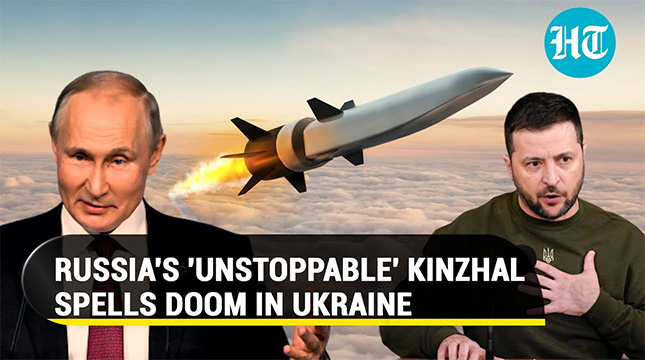 - Russian Ministry of Defence reported that Kinzhal missile strike destroyed five US Patriot launchers in Kiev.
"According to verified information, as a result of a strike by the Kinzhal hypersonic missile system in the city of Kiev a multifunctional radar station, as well as five launchers of the Patriot anti-aircraft missile system manufactured by the United States were hit and completely destroyed on May 16, 2023," the Russian Defense Ministry said.
If to assume that the FRG, the USA and the Netherlands have sent 12 Patriot launchers to Ukraine and two or three of them were dummy launchers, it would mean that nearly 50 percent of such weapon stationed in Ukraine were destroyed.
Inevitably, there were human losses. Reliable Russian sources predicted that about 200-400 servicemen, including a number of foreigners from NATO countries have been killed and wounded.
However, by evening of May 18, neither Ukraine, the FRG, nor the USA and nor the Netherlands have made any official statements about those who were killed or wounded. On the contrary, Jens Stoltenberg, NATO chief, speaking after the event urged its members to send more air-launched cruise missile (ALCM) to Ukraine. And more support personnel.
Russian military experts claimed that due to just one strike Kyiv and Washington have lost totally from $150 million to $250 million. All such inventory cannot be repaired.
The strike heavily damaged Ukrainian AAD, and delayed a broadly-advertised Ukrainian 'counteroffensive' that has not started yet.
The Kinzhal has a range of more than 2,000 km. It can deliver both conventional and nuclear warheads.
- No positive results in Chinese-Ukrainian talks for forging a peace deal. Ukrainian President Vladimir Zelensky has met with China's newly appointed special envoy for Eurasian affairs, Li Hui, who traveled to Kyiv to convey Beijing's views on a diplomatic resolution to stop Ukraine's armed aggression against Russia.
According to a statement published on May 18 by the Chinese Foreign Ministry, Li held talks with Zelensky as well as the head of the Ukrainian President's Office, Andrey Yermak, Foreign Minister Dmitry Kuleba, and representatives from several other ministries.
During his trip, Li reiterated that Beijing is willing to serve as a peace broker to help reach a political resolution to the conflict with Russia, based on the principles outlined in a 12-point roadmap published by China in late February 2023. "There is no panacea in resolving the crisis. All parties need to start from themselves, accumulate mutual trust, and create conditions for ending the war and engaging in peace talks," Li said.
Zelensky denied any Chinese ideas aimed at reaching a peace deal between Kiev and Moscow.
- Belarusian President Alexander Lukashenko said on May 18 that the project to resolve the situation around Ukraine, developed during talks between representatives of Moscow and Kyiv in early 2022 in Belarus and then in Turkey, "was absolutely disadvantageous to Russia," but "Russia agreed" to work on it. And as soon as Russia agreed to peace initiatives, the agreement was thrown away," he pointed out.
- Former US Secretary of State Henry Kissinger who turns 100 on May 27 has made a U-turn in his views on Ukraine's potential NATO membership. He told The Economist that he now believes that peace in Europe cannot be achieved without Ukraine joining the US-led military bloc.
However last fall, Kissinger insisted on a different option, by saying that "it was not a wise American policy to attempt to include Ukraine into NATO."
- There is a wide-range feeling in Russia that any NATO attempt to invite Ukraine into the ranks of the Alliance as a country who unleashed an all-out- war in Europe since April 2014 should be effectively disrupted and nullified. During a nine-year long Ukrainian aggression initially against Donbass and later on versus Russia more than 20,000 civilians have been killed by Ukrainian Armed Forces.
If the "dull-witted" NATO leadership decides to welcome Kyiv into the bloc, "the Ukrainian nationalist regime won't give up on attempts to regain lost territories," added Dmitry Medvedev, ex-president and ex-prime minister, who currently serves as deputy head of Russia's Security Council. In response to such move, Moscow "would have to reply harshly with all available means," likely triggering NATO's Article 5, which states that an attack on one member equates to an attack on the entire bloc, Medvedev explained.
- Recent remarks by Ukrainian spy chief Kirill Budanov are "a flagrant example of hate speech," the Russian envoy to the UN Vassily Nebenzia has said. "These manifestations of hate speech, Russophobia, incitement to violence on the basis of nationality are, at a minimum, a flagrant violation of the rules of the International Convention on the Elimination of all Forms of Racial Discrimination," Russian diplomat pointed out, asking the UN Security Council president to circulate the letter within the body as an official document.
read more in our Telegram-channel https://t.me/The_International_Affairs