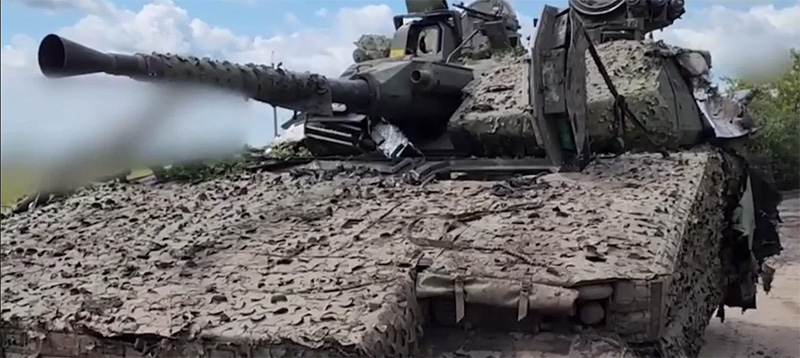 Swedish 'Stridsfordon 90' infantry fighting vehicle captured by Russian troops among other military equipment of the West
Russian Armed Forces have stopped Ukraine's much-hyped 'counteroffensive' dead in its tracks, inflicting tens of thousands of casualties on Kyiv's troops, Defense Minister Sergey Shoigu said on July 31.
Speaking at a conference, Army General Shoigu noted that Kyiv "is desperately throwing new forces in a bid to storm Russian positions" but the Russian military thwarted all breakthrough attempts by relying on well-built and organized defenses, adding that the endurance of military personnel played an instrumental role in the success.
As a result, only in July, 2023 Ukraine lost 20,824 servicemen and 2,227 units of military equipment.
Also have been destroyed ten German-supplied Leopard tanks, eleven US-made Bradley infantry fighting vehicles, and 50 self-propelled guns from several Western countries, the minister stated.
According to Shoigu, on July 26 and 27 alone Ukraine lost more than 400 service members and 31 tanks and other heavy weaponry near the settlement of Rabotino in Zaporozhye Region controlled by Russia. Recently in that region a Russian single tank managed to destroy two Ukrainian tanks and five armored vehicles.
"It is obvious that the Western-supplied weapons are failing to bring success on the battlefield and only prolong the military conflict," Shoigu noted.
In his view, "the Kyiv regime, with the support of its Western sponsors, is now focused on carrying out terrorist attacks on civilian infrastructure" in Russian cities, Shoigu observed, adding that Moscow has introduced additional security measures and ramped up attacks on Ukrainian military facilities.
Kyiv launched its much-anticipated 'counteroffensive' against Russian defenses in the early days of June, but failed to gain any ground, according to the Defense Ministry. Armed Forces of Ukraine failed even to penetrate the first echelon of Russian defense. On the contrary, in some areas Russian Armed Forces managed to move along 15 km long frontline and 4 km deep into aggressors' fortified positions. Many Ukrainian GIs are refusing to fight and prefer to surrender rather than to die for the false ideas they do not understand or for 'an Uncle Sam' they do not respect.
Meanwhile, several media reports have suggested that Kyiv's Western allies have grown "alarmed" at the slow progress on the battlefield of a combined Ukrainian-NATO aggression against Russia, while being "jolted" by Ukrainian losses in armor.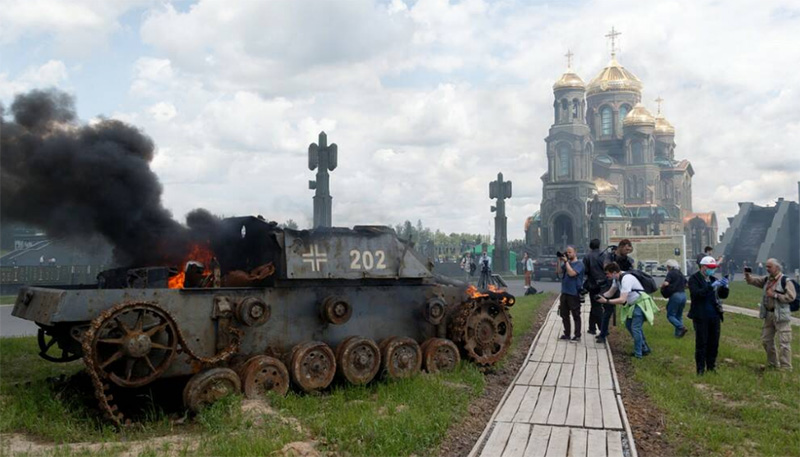 Captured NATO military equipment at an exhibition near Moscow
Moscow clarified conditions for withdrawal of Russian tactical neutron weapons from Belarus.
Russia could consider withdrawing its tactical nuclear weapons or TNW from Belarus if the USA and NATO end their hostile policies toward Moscow and Minsk, and remove America's nuclear arsenal from Europe and dismantle the relevant infrastructure, Aleksey Polishchuk who is in charge of the MFA Department that monitors relations with Belarus, Moldova, and Ukraine, announced in an interview with RIA Novosti published on July 31.
American TNW are currently deployed in four European NATO countries (Belgium, Germany, Italy and the Netherlands), and in the Asian part of Turkey from the middle of 50s. Such forward-based U.S. NW is controlled exclusively by Washington. These TNW can perform strategic functions if they are loaded on heavy strategic bombers.
read more in our Telegram-channel https://t.me/The_International_Affairs