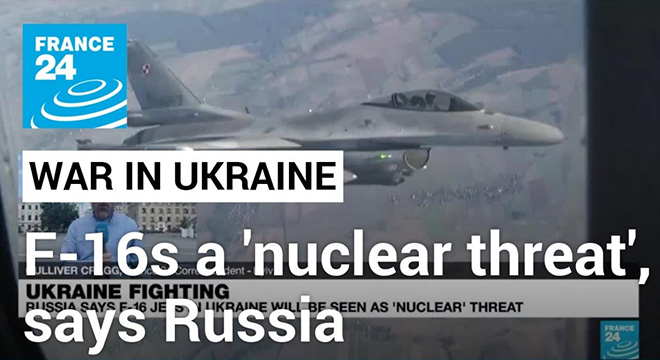 Speaking about Western missiles and tanks supplied to Ukraine, President Vladimir Putin noted that they cause damage but do not pose a critical threat in the combat zone.
"As for the supply of weapons, various weapons, we see how many hopes were placed on the supply of missiles with a sufficiently long range. Well, yes, they cause damage, but nothing critical happens in the combat zone with the use of missiles. The same goes for foreign-made tanks, infantry fighting vehicles," Putin said on air at the Rossiya 24 broadcaster.
The president added that 311 pieces of military equipment used by Ukraine and at least one third of those were Western-made has been destroyed since June 4 when abortive Ukrainian "offensive" turned to be a disaster for Kyiv junta.
"I can tell you that Ukrainian servicemen often refuse to even get into these tanks, because they are a priority target for our guys," Putin said, adding that foreign tanks "burn better" than the Soviet-made ones.
In an interview on the sidelines of the NATO summit in Vilnius on July 12, White House National Security Advisor Jake Sullivan said "there will be the transfer of F-16s [to Ukraine], likely from European countries that have excess F-16 supplies." The reaction of Moscow was rather tough.
Moscow can't ignore the nuclear capability of US-designed F-16 fighter jets that may be supplied to Ukraine by its Western backers, Russian Foreign Minister Sergey Lavrov has said.
Some modifications of the US F-16 are de facto dual-capable aircraft or DCA. They are already stationed in NATO countries located very close to Russia. They can carry different types of nuclear bombs with 0.3 kt to 300 kt nuclear yield warheads.
By continuing to provide more sophisticated arms to Kyiv, "the US and its NATO satellites create the risk of a direct armed confrontation with Russia, and this may lead to catastrophic consequences," Lavrov warned in his interview with Lenta.ru on July 12. The plans to supply F-16s to Kyiv is yet another example of an escalatory move by the West and in itself is "an extremely dangerous development," he stated.
"We have informed the nuclear powers – the USA, the UK and France – that Russia can't ignore the ability of these aircraft to carry nuclear weapons," Lavrov stressed.
"No assurances [by the West] will help here," he warned. In the midst of fighting, the Russian military isn't going to investigate whether any specific jet is equipped to deliver nuclear weapons or not, he added.
"The very fact of the appearance of such systems within the Ukrainian Armed Forces will be considered by us as a threat from the West in the nuclear domain," Lavrov underlined.
After Russian resistance to Ukrainian-NATO aggression, since February 24, 2022 in total, the aggressors' 455 airplanes; 242 helicopters; 4,981 unmanned aerial vehicles; 426 air defence missile systems; 10,668 tanks and other armoured fighting vehicles;1,137 fighting vehicles equipped with MLRS; 5,421 field artillery cannons and mortars, as well as 11,626 special military motor vehicles have been destroyed during the Special Military Operation. (Source: Russian MoD, July 12, 2023).
read more in our Telegram-channel https://t.me/The_International_Affairs