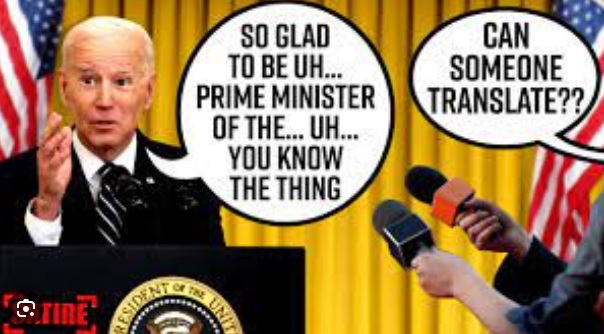 President Biden, 80, rakes in huge haul – his reelection campaign raised more than $72 million – despite Democrats panicking behind the scenes about his slow campaign build-up and mounting age concerns, notes 'Daily Mail'. The British are always watching with interest and jealousy what is happening in American politics.
President Joe Biden has raised more than $72 million in just over two months, his 2024 reelection campaign announced. It falls short of the sum that President Donald Trump and the Republican National Committee collectively raised in the spring of 2019 – that sum was $105 million.
It comes as Democrats have been privately fretting about the Biden campaign – which didn't launch until April 25 and has been slow to ramp up – with CNN reporting that the opening of the Wilmington campaign headquarters has been delayed and key staff positions, like finance director, remain unfilled.
Some of the most doom-and-gloom Democrats have even been reaching out to would-be presidential candidates, telling them they should get ready, should Biden, 80, abort his 2024 bid, the network said.
«If Trump wins next November and everyone says, "How did this happen?" one of the questions will be: What was the Biden campaign doing in the summer of 2023?» - said a senior official with Biden's 2020 campaign to CNN.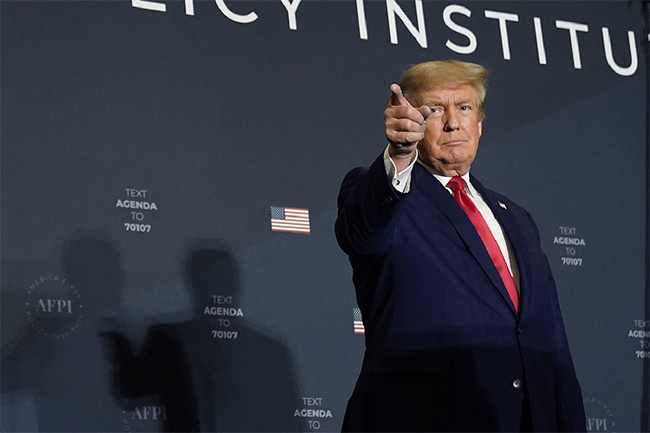 Mrs Rollins worked in the White House under Donald Trump and briefly ran his Domestic Policy Council. Towards the end of Mr Trump's first term, she was in charge of putting together a policy agenda for his second one. After Mr Trump lost his bid for re-election in 2020, she set up a think-tank to continue that work, the America First Policy Institute (AFPI), informs 'The Economist'.
AFPI is the newest think-tank preparing for a second term for Mr Trump, but it is not the biggest. The Heritage Foundation, which prides itself on having done the preparatory work for Ronald Reagan's "revolution", has its own presidential transition project. This is led by Paul Dans, a lawyer who worked in the White House's Office of Personnel Management during Mr Trump's presidency.
As well as drafting policies for each department, Mr Dans and his colleagues are building a list of potential recruits to serve in the next Republican administration. He likes to describe the effort as a conservative Linked In. Fully staffing an administration requires about 4,000 political appointees, 1,200 of whom must be approved by the Senate. Heritage and its allied think-tanks are vetting the people to fill those jobs now.
Thanks to these efforts, the next Trump administration, if there is one, will have fleshed-out plans and the know-how to advance them. That would make it very different from Mr Trump's first term. "We didn't have the people because nobody thought we would win," says Steve Bannon, who managed Mr Trump's campaign and was an influential figure at the beginning of his presidency.
One lesson that Mr Trump's backers drew from his first term is that no policy matters more than control of the bureaucracy, because no policies can be implemented without it.
The deep-state liberals who thwarted Mr Trump when he was in office and have persecuted him since he left must be vanquished. Either way, Mr Trump's shock troops will try to wrest power back from the bureaucracy.
The institutions of the new right expect it to be Mr Trump, and this time they will be prepared.
The combined effect of appointing only loyalists and cowing the bureaucracy would be both to remove constraints on Mr Trump and to ensure his wishes are acted on more often. In his first term Mr Trump's opponents took some comfort from the idea that not all the people around him were true believers, and were willing to stall his most alarming ideas. 'The New York Times' ran an anonymous piece by a political appointee who claimed there was an internal resistance within the administration that acted as a check on presidential power. In a second Trump term, there will not be any "grown-ups in the room", as Mr Trump's detractors called such people.
An area which is likely to see great upheaval if Mr Trump becomes president again is foreign policy. Among America First types, there is deep disagreement about Ukraine. AFPI's policy book talks about facing the threat from Russia. Yet Mr Bannon says, "I don't give a shit about Ukraine — what I give a shit about is the invasion of America's southern border." Mr Trump himself says he would end the war. He may not be able to do that. But Ukraine and its other allies ought to take seriously the possibility that America may no longer be with them in 18 months.
Whether Mr Trump would authorise the use of force if China were to invade Taiwan is hard to say. Some who worked in his administration note that whenever they were about to adopt tougher policies on China, the bosses of big American firms would call the White House and tell him that the move would alarm financial markets and he would back down. The same dynamic may apply in a second term.
Other allies could expect the same peremptory treatment as in Mr Trump's first term. He reportedly told aides he wanted to leave NATO. Even AFPI, which on foreign policy is closer to the old Republican orthodoxy, thinks that military support should be withdrawn from countries that do not spend at least 2% of GDP on defence, a level that neither Japan nor most countries in NATO meet.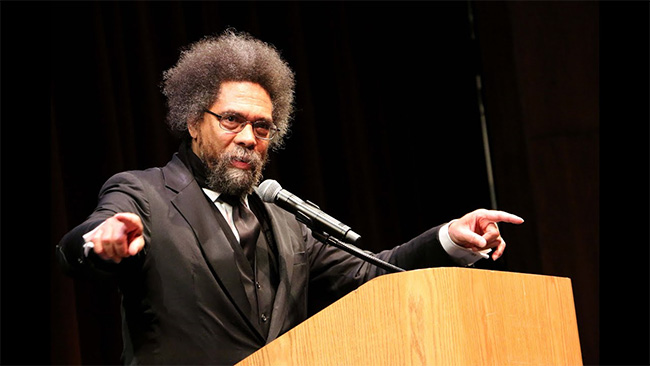 Left-wing activist and academic firebrand Cornel West (photo) appeared on CNN prime time, and gave show host Kaitlin Collins a dose of reality not typically heard on the network when the issue of the Ukraine war is broached. West recently announced as a Third-party 2024 presidential candidate (seeking the Green Party's nomination), so during the interview he was pressed on his foreign policy stance.
"If Russia had missiles in Mexico and Canada, the United States government would probably blow them to smithereens because that's how empires behave. We had the same challenge in Cuba in 1962. So what we end up with is a criminal invasion," West stated firmly in the interview segment.
Cornel West on CNN says NATO "provoked" Russia's invasion of Ukraine, calls for "concessions of territory" to stop the war, and says the US "bears significant responsibility." But he adds that he's not "pro Putin,"
West then lashed out at the 'establishment Left' and mainstream Liberals in general: "And I know that some of my left-wing comrades, 'Oh it's an invasion,' but a criminal invasion provoked by the expansion of NATO, which is an instrument of U.S. global power," he said. Collins then asked what practical steps he would take to resolve the Russia-Ukraine crisis.
West: "Oh, what I would do, I would bring in the Chinese, the Turks, the African rulers. I would sit down with the Ukrainian leaders and say, we must stop this war, stop these war crimes, cluster bombs on a variety of different parties and make sure that we begin a diplomatic process for a just peace."
He described robust negotiations which would inevitably lead to territorial concessions, to get Russian troops to leave...
West then answered his rhetorical question: "Because the Ukrainian brothers and sisters are precious and they are bearing so much of the suffering with this proxy war between the American empire and the Russian Federation."
"So there's responsibility and blame across the board. But the American empire does bear a significant responsibility here, even though it is not the sole or exclusive responsibility. And it's in no way a pro-Putin talking point," he emphasized.
Clips of the interview quickly went viral!
Pundits at Politico and elsewhere naturally rolled out the 'pro-Putin' and 'Kremlin agent' trope, but without addressing the arguments. But journalist Glenn Greenwald pointed out that it's "Absolutely hilarious how angry and confused establishment liberals are than an actual, life-long, committed left-wing scholar would vehemently oppose the CIA/NATO proxy war in Ukraine."

…The winner of next year's presidential election will be sworn in 18 months.
read more in our Telegram-channel https://t.me/The_International_Affairs