A girl walks by empty fruit and vegetable shelves at an Asda in east London.
Photo: PA
When European Union chief Ursula von der Leyen visited Britain, some joked on social media: Can you please bring us some tomatoes? People in the U.K. have had to ration salad staples like tomatoes and cucumbers for the past two weeks amid a shortage of fresh vegetables, writes AP.
Shelves of fresh produce in many stores have been bare, and most major supermarkets have imposed limits on how many salad bags or bell peppers customers are allowed to buy.
The price of a basket of English breakfast items soared past £35 ($43) as vegetable shortages in supermarkets fueled a surprise jump in UK inflation, informs Bloomberg.
Tomato prices rose 6.4% in February compared with the previous month, the second-biggest riser in the latest Bloomberg Breakfast Index behind bread. A supply crisis caused grocers such as Tesco Plc and J Sainsbury Plc to restrict sales of certain produce to three per person last month, while pictures on social media showed empty shelves across the country.
The Office for National Statistics said Wednesday that salad shortages contributed to a shock increase in the overall rate of inflation, which climbed to 10.4%. Economists had expected the rate to drop below 10%.
Overall, the average cost of products to make a traditional fry-up rose by more than 22% from a year earlier in February. It was the second straight month that the Breakfast Index increased by more than 20%.
Using product sizes provided by the ONS, the total cost of English breakfast ingredients jumped by almost £6 from a year earlier to £35.10. Milk continued to show the most dramatic rise with a 43% increase from the year before. Bread gained 33% from a year ago and eggs rose 33%, while all ingredients increased in price.
"Households continued to be squeezed by inflation driven by food prices and household bills," said Helen Dickinson, chief executive of the British Retail Consortium. She said a weaker pound has "made importing products such as vegetables from Europe more expensive."
Officials blame the problem on recent bad weather in Spain and North Africa, saying the shortages could persist for up to a month. But many people were quick to point out that other European countries don't seem to be suffering the same challenges, leading some to wonder if it was a consequence of Britain's divorce from the EU.
Britain's government has rejected the suggestion that Brexit is to blame. But shoppers aren't happy, and Environment Secretary Therese Coffey's suggestion that consumers should "cherish" British produce and eat more turnips instead of imported food drew widespread mockery.
The shortages in Britain — and contrasting pictures of full vegetable shelves in supermarkets in mainland Europe — led to a degree of Brexit schadenfreude in some EU news outlets.
The Netherlands, major tomato producer, has seen a drop in output because skyrocketing energy bills tied to the war in Ukraine meant many growers couldn't justify the cost of turning on the LED lights in their greenhouses this winter.
Vegetable growers in the U.K. have reported that they, too, were forced to leave their greenhouses empty.
Richard Diplock, managing director at the Green House Growers based in southern England, said his energy costs are some six times higher compared with previous winters. "We made the decision that we couldn't afford to heat the greenhouses in December and January, and we've held back planting until February. Lots of tomato growers are in a similar position," he said.
Farmers say another factor is how Britain's biggest supermarkets have sought to stay competitive by keeping prices as low as possible even as food costs have spiked, a major driver of inflation that's at the highest levels in decades.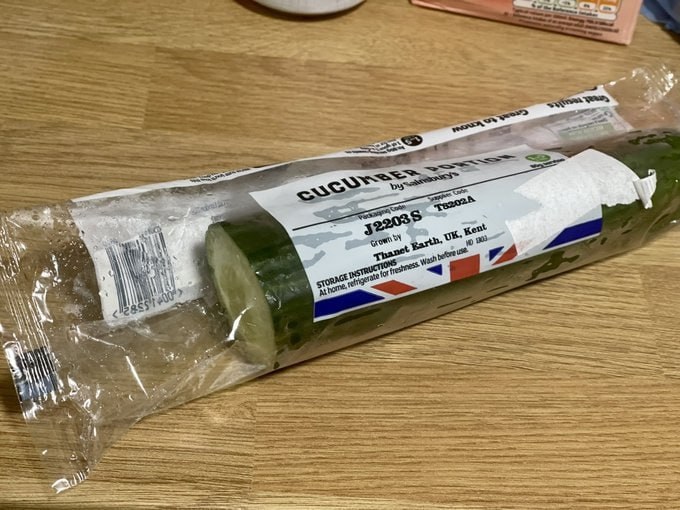 In Britain, vegetables are so bad and so expensive that supermarkets have started selling half a cucumber.
In some EU countries, like Germany, there are no empty shelves, but the prices for fresh vegetables have shot up massively. British supermarkets are reluctant to pay more or charge customers so much, Diplock said. "Being in the U.K., you know every week the price of a cucumber is 75p ($0.90) no matter what time of year it is," Diplock said.
…Yes, the price of a cucumber is stable. But they need to cut a cucumber into two parts. One whole cucumber is quite expensive.
read more in our Telegram-channel https://t.me/The_International_Affairs