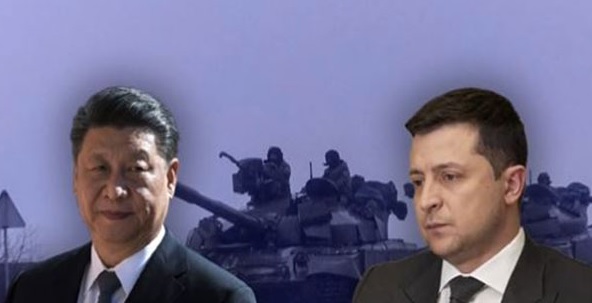 The question of when and whether Mr. Xi will speak with Mr. Zelensky — which Western leaders have also urged him to do — reflects their countries' uncertain state of relations amid Russia's war in Ukraine "The New York Times" writes.
China wants to maintain its professed neutrality in the conflict, and talks with Mr. Zelensky could bolster its desired image as a responsible Global Power. But it has also cast the war as a proxy battle over the future world order, with the United States on one side and itself and Russia on the other. Kyiv's embrace of the West puts it on the wrong side of that divide.
As Russian troops gathered at the Ukrainian border last year, Mr. Xi and President Vladimir V. Putin of Russia, meeting in Beijing, declared that their countries' partnership had "no limits."
After the war began, Beijing's alignment became even clearer. It adopted many of the Kremlin's talking points, accusing NATO of instigating the conflict and refusing to call it an invasion. In the year since, Mr. Xi has met or spoken with Mr. Putin multiple times. On China's heavily censored internet, popular videos celebrate Russian drone strikes, and nationalist influencers taunt Ukraine's turn toward the West….
Ursula von der Leyen, the head of the European Commission, said Mr. Xi told her that he was willing to speak to Mr. Zelensky "when conditions and time are right."
But American officials in fact have warned against cease-fire proposals for now, arguing that they would solidify Russian territorial gains.
"It's not that we won't make contact, but the question is what would they talk about?" said Wang Yiwei, the director of the Institute of International Affairs at Renmin University in Beijing. He added of Mr. Zelensky: "His hope for a call was that China would condemn Russia's invasion and call for Russia to withdraw its troops. That's not realistic."
read more in our Telegram-channel https://t.me/The_International_Affairs