Photo: Le Parisien
The Paris Police Prefecture (PP) has issued an order banning food distributions for one month in an area of northern Paris where migrant and homeless camps are concentrated, sparking the ire of associations. The bans will deprive 200 to 500 people of food every day.
The facility is one of ten "gateways" established in the province. Every three weeks it receives about fifty foreigners. Their situation is being studied before being redirected to housing in the region.
The decree, signed by Prefect Laurent Nuñez, provides for a "ban on the distribution of food" between October 10 and November 10 in a "restricted" sector of the 10th and 19th arrondissements, which covers nine streets in the working-class district around the 'Stalingrad' and 'Jaurès' metro stations.
It is there, according to the PP, that "by their repetitive nature, these food distributions lead to an increase in the population benefiting from these operations, and that they contribute, as a consequence, to stimulating the formation of camps in the Boulevard de la Villette sector, where migrants, drug addicts and homeless people."
In these places the prefecture records "gatherings," "exit on the roads," "individual fights," as well as the presence of "drug addicts." All this prompted the prefect of police to issue such an order for the first time for "violations of public order."
However, "there have never been any incidents at our food distribution points," counters Philippe Caro, manager of the collective Solidarité Migrants Wilson, one of the organizations that help refugees.
"We make life difficult for both organizations and people without solving their problems. With the Olympic Games in Paris approaching, we feel that the pressure is increasing and drug addicts will be used as an excuse to drive everyone out of the north of Paris," he said.
Another organization, La Maison 24 in Périgueux, also provides assistance to people in dangerous situations. The bans will deprive 200 to 500 people of food every day, laments Océan Marache, the Paris coordinator of 'Utopias 56', an organization that works on the streets with migrants.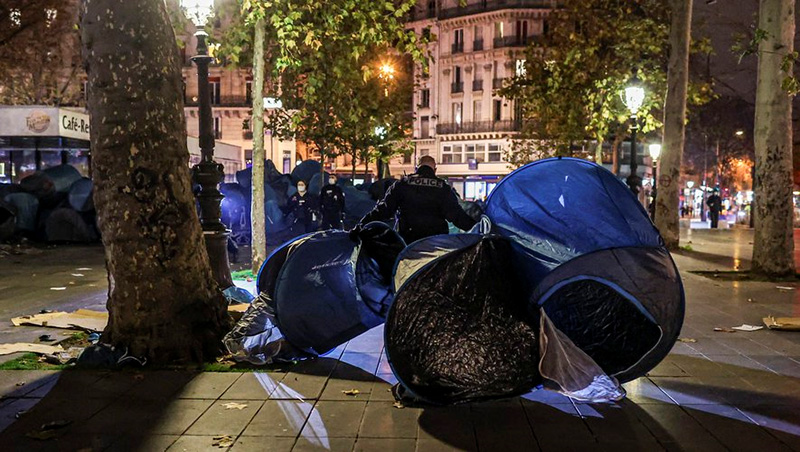 Photo: Midi Libre
As Le Parisien reports, the dough that street vendors use to offer pancakes on the Champ de Mars will actually be stored in manholes or district heating...
Along with traditional street drinks vendors, there are also small stalls selling hot sandwiches or pancakes near the Eiffel Tower, set up without permission and whose products are often stored in unsafe conditions – in sewer manholes, on fire escapes and even in gutters. The hygiene here is deplorable. Videos shot by local residents show food vendors storing food in drains.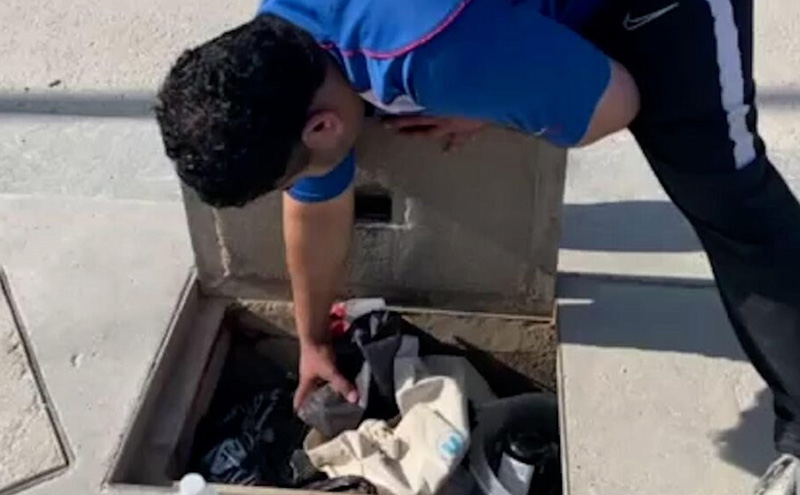 Photo Le Parisien
David Zenuda, vice-president of the Union of Hotel Trade and Industry (UMIH) Paris-Ile-de-France, says: "I would of course advise all people visiting the area around the Eiffel Tower not to eat in these places, as they are not subject to any hygienic standards."
Street vendors, who are heavily linked to mafia networks, do not have water to wash their hands and are often forced to prepare food in unsanitary conditions. "To mask the smell and bitter taste, the pancake batter is sprinkled with vanilla sugar," says a merchant.
read more in our Telegram-channel https://t.me/The_International_Affairs