«This wavelike feeling of excitement sweeps over you like anticipation! 100% surge of adrenaline after running into a brand new experience! As if it were bursting your borders!» — this emotional comment comes from the organizers of a surf art exhibition in Moscow as they described the main concept of the display.
Surfing, even though far from a top sport in Russia on account of its climate, encourages the exhibition's organizers to popularize its philosophy and aesthetics on the territory of Russia. This sport attracts those who are fond of active holidays, nature and extreme activities. If you are keen on discovering something new and are ready for adventure, you must get familiar with surf culture. «Surfing is more than a sport. It is a state of your soul!» — the disclaimer on the website says.
Naturally, we need the experience of international cooperation if we are to develop such an exotic sport as surfing in the conditions of Russia. Besides domestic ones, residents of the photo exhibition include surfers from Spain, Indonesia and Australia.
The exhibition is set on drawing public attention to surf culture and building a tightknit surf community in Russia. The program of the display featured a variety of activities which made it possible for the visitors to become familiar with surfing culture and have a good time and make new contacts. Picked for a venue for the exhibition was Avangarden House, which attracts the public thanks to its stylish and ultra modern interior.
Surf culture positions itself as meant for people who are carried away by the bauty of the ocean and who spread humanistic values and positive thinking. «We love people more than anything on this planet and we believe in dreams. We welcome you every day from dawn to dusk in order to charge you with our energy, to hug you and never let you go!» —this is the motto of a wakesurfing school founded by Seva Schulgin, who directed the film The Yard, which was demonstrated at the exhibition.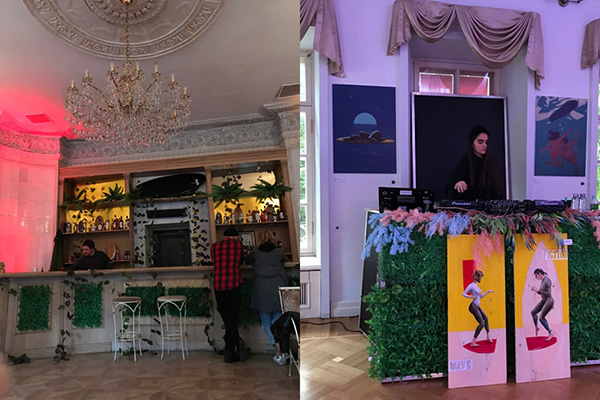 For a friendly atmosphere the curators chose the concept of friendly networking auction, which gives those who made the largest number of friends an advantage at the auction.
Also on the program were a DJ set, a surf art performance and a souvenir market. According to the organizers, these kinds of events are to be held once a month, while the exhibition itself has become the debut of a project aimed at promoting surf culture in Russia.
read more in our Telegram-channel https://t.me/The_International_Affairs